We Restore and Infuse Healthy Glow Into Your Skin. Gluten-Free, Hypoallergenic, Plant-Based, Cruelty-Free Beauty Products made by Dr. Liia in Los Angeles, California.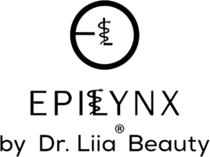 Dr. Liia®
The number of people that have issues with gluten was very surprising. Be it a sensitivity, an intolerance, an allergy, or outright celiac disease. This led Liia to consider using her skills as a Pharmacist and a PhD of analytical chemistry to take a look at this from a medical perspective.
Liia spent her entire adult life in the field of pharmaceutical medicine- developing and marketing life-saving products. She knew she needed to use all her knowledge and skills in healing and medicine to get the right products to customers.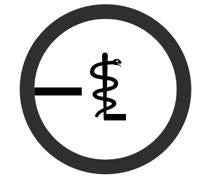 How our logo was created:
The closed letter "E" symbolizes a complete epidermis. The letter "L" is integrated with the Rod of Asclepius, the Staff of the Greek God of healing and medicine. Now, I know that Americans are used to seeing the alternate form of this which is the caduceus that has two snakes intertwined around the rod (sometimes with wings). This caduceus symbol is usually associated with medicine in the United States. I was born, raised and lived in various parts of Europe and while I am American also, in a nod to my heritage, I integrated the Rod of Asclepius into the "L" of Dr. Liia®